Agellon, Inc. Directory
Quick Links

Web Tools

Links Around the Web

Web Services

Computers, Software and Stuff

Proud Member of the Public Safety Banner Exchange

Member Law Enforcement Links Banner Exchange
Code 3

MEMBER
of the

POD

to the Enforcement Zone

| | |
| --- | --- |
| | I'm still in the process of building this page but please do check out what I have so far |

| | |
| --- | --- |
| | I'll have stories about my involvement in law enforcement |
| | At the mean time, check out the page...PLEASE |
| | I have important links |
| | Thank you for your patience |
Forensics
Cop Links
Please take the time to review these
NCMEC
"Help find a missing child."
"Call 1-800-THE-LOST (1-800-843-5678) if you've seen one of these children."
"We support the work of the National Center for Missing and Exploited Children."
Kids
| | |
| --- | --- |
| | I have a separate page for kids. Please visit Kid Stuff. |
The National Crime Prevention Council On-Line Resource Center offers crime prevention tips for self, home, and family; community policing; neighborhood building; plus information on McGruff the Crime Dog and his nephew, Scruff. Find out how you can help Take A Bite Out Of Crime!
Entertainment?
Criminals do stupid things and will certainly disregard public safety and endanger the innocent. Some just do dumb things, waste our law officer's time and most of all, risk people's lives. It is a good thing they don't succeed in committing their crimes.
Parents Stay Involved with your KIDS
I've seen far too many neglected kids and these kids will someday grow up to become a menace to our community. Please, do us all a favor and stay connected with your children so that they may have opportunities in their horizons.
| | |
| --- | --- |
| | Keep our children free from drugs! Go there! |

| | |
| --- | --- |
| | If you come across exploitation of children in the internet, please report it! |
Protect our Children, get involved!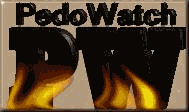 | | |
| --- | --- |
| | It matters to all of us. Learn more about it and take a stance toward a drug and violence free world. |

Where the Enforcement Zone visitors are from.