BEST
of POD

Week of 02August1999

Welcome to Al's SCUBA Diving Page

| | |
| --- | --- |
| | I love this sport so I would rather dive than hack on my computer...so please be patient |
| | What I have so far are my resources that I use to prepare for a SCUBA (consolidated here) |
| | Thought it might be a good idea to share them with my fellow web surfer |
| | Enjoy! And visit rest of the site...lots of info |
Before You Dive
You must be in good health- physically, mentally and financially. See your doctor if you're stuffed up and if you have enough cash for a trip or two, diving should take care of the mental problems if you don't have a clinical condition. Yes, scuba diving is so relaxing. I forget all the "bad" things and focus on what I'm doing and on the beautiful sights and activities around me during the dive.
If you don't dive now, you should consider it. Here's how.
Get certified through one of these certifying bodies (TRAINING and Updates are VERY important- so you don't get hurt). The most dangerous thing that can hurt you underwater is YOU if you are untrained.

Visit the PADI (Professional Association of Diving Instructors)

National Association of Underwater Instructors
You can find Dive Shops that are associated with these organization (I would make sure they are). Once you find one in your area, ask the customers about the services the shops provide. Go to several of them and pick out the one that has the most complete facility (training and instructors). A good dive shop are very interested in the safety of their divers (it's the customer base- no good if they hurt them). Some dive shops care more about selling their products- so don't go there. The indicator is client care...clients will buy their products.
If you're a new diver or want info, visit NEW DIVER Online
Equipment
Good reliable equipment is essential. Go with "cheap QUALITY" equipment and you will be risking your life. Make sure that all your equipment is serviced regularly or at least before you dive if you haven't gone for a while. Much of the equipment info can be found rated in the magazines listed below.
Subscribe to SCUBA DIVING magazines to keep you updated.

Online
Great information and advertisement so that you can get ideas of where to go diving.
Essentials
Become a DAN member! The Divers Alert Network is dedicated to diving safety. You can get this info from your favorite dive shop.
To contact them directly:
DAN Member Services

The Peter B. Bennett Center

6 West Colony Place

Durham, NC 27705

Phone: 800-446-2671 +1-919-684-2948

Fax: (919) 490-6630
Dive Vacations
| | |
| --- | --- |
| | PADI Travel Network Check it out! |
| | TRAVELOCITY Best Fare Finder Reserve airfares, hotels, cars etc...Excellent! Great source for weather, maps, currency, etc. I use them all the time. |
OK Here's What You Can Use to Get your Dive Trip Ready
Travelocity

Click on the button to book a flight to your choice of destinations

Find the lowest fare or best schedule on over 400 airlines worldwide,
including Southwest Airlines.

Other Links to complete your trip.

Find/Rent a Car

Don't forget to check
Type a question and click "Ask!"

Where can I buy cheap airline tickets?
More Resources
| | |
| --- | --- |
| | Traverler's Advantage Airfares, hotels, cars etc...club so it costs money for membership. |
| | MAPQUEST Know the area before you go. |
| | The Weather Channel ...You should know what the weather is like before you head out to dive. Great resource. |
| | Get instant Weather Now |
Go Ahead and Dive!
You must see some of the underwater images from these Diving Magazine. Now, these links contain some awesome invitation for some great underwater adventure. Dive in and enjoy your virtual trip!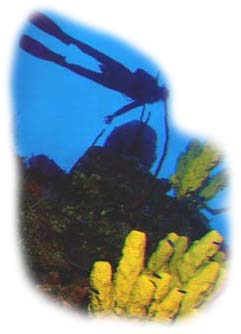 Cayman Islands from Skin Diver Online
Cozumel from Rodale's Scuba Diving Online Photo Gallery Nice eh?
| | |
| --- | --- |
| | Enjoy! Hope to see you SCUBA diving someday! |
| | More to come later................Take care, eh? |